i know, i finished these a little while ago. i am so very behind on my blogging and i am playing 'catch-up'. being out of town next week camping with family won't help, but don't worry, i'll leave you with a few visual goodies. ;) i hope you all have a great week and that knitting is a part of it! see ya next week!





here is my Lovebug modeling her new Hat & Wristlets. i used Blue Sky Alpacas Worsted Hand Dyes in Midnight Blue and their Suri Merino in Earth. i knit them using Clover bamboo dpn's, size 11.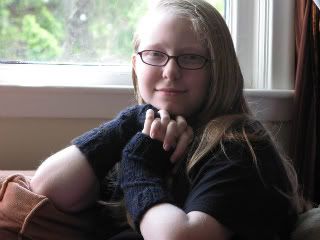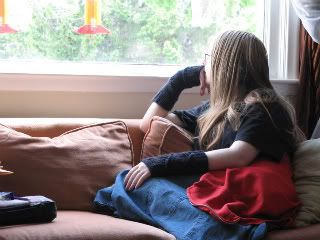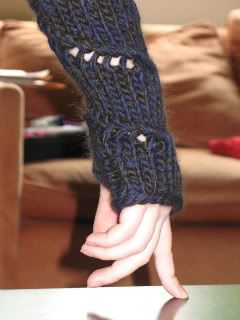 we had so much fun doing these 'photo shoots'. i can't believe how my wee little Princess Lovebug has grown! it's still kinda hard to think about her turning 15 this July. 15! my birthday is this Friday and i'll be turning 34 years young. man does time FLYand i'm glad to say we've even had some fun!