my daughter has finally picked up her needles to work on her first garter scarf. i'm letting her go at her own pace so it's 'her' decision to knit. (KWIM?)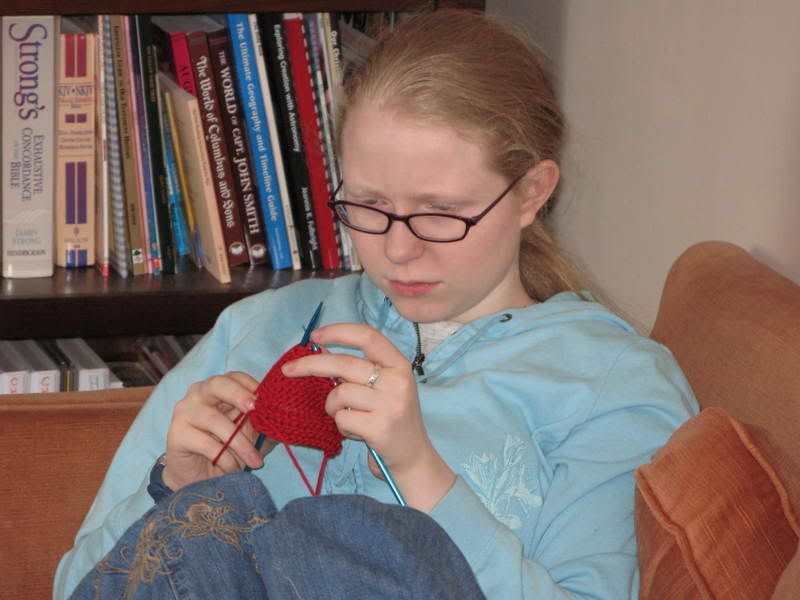 it all started when we were oot and aboot and came upon a yarn shop. as i was going in to check it out, she asked if i would get her some yarn. um, yah! what good mommy would say 'no' to a sweet request like that? my instructions were: it needs to be soft and blue. please. sure honey! she wanted Blue Sky (awww, doesn't that just warm your heart?) but they didn't carry it, (drat!) so we compromised and i bought her a skein of Berroco Comfort--in red. (she didn't like the blue or the green so that's how we ended up w/the red) i think we did well.

she decided to knit a long, skinny scarf. it's a little less intimidating and goes a lot faster. i think she's doing marvelous and i can't wait until she's done. these first few pics are from a few weeks ago when she first started...

in the hole,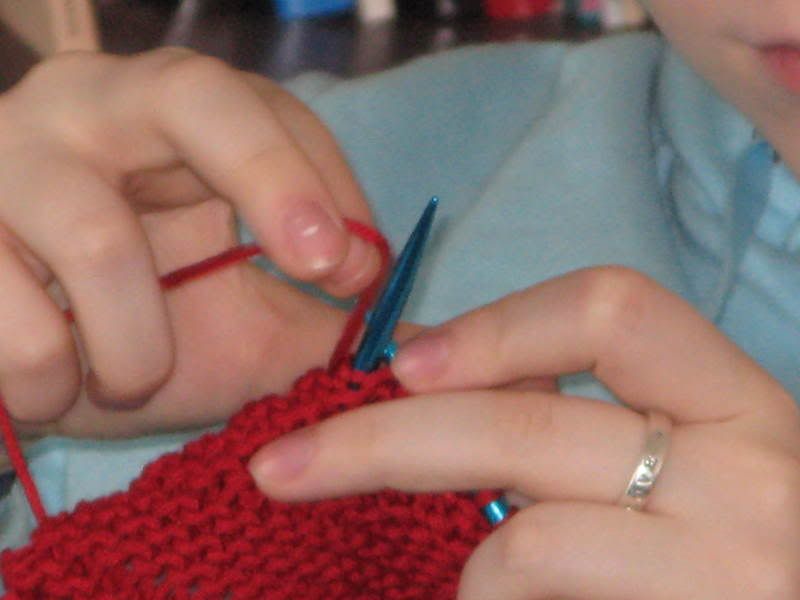 around the back,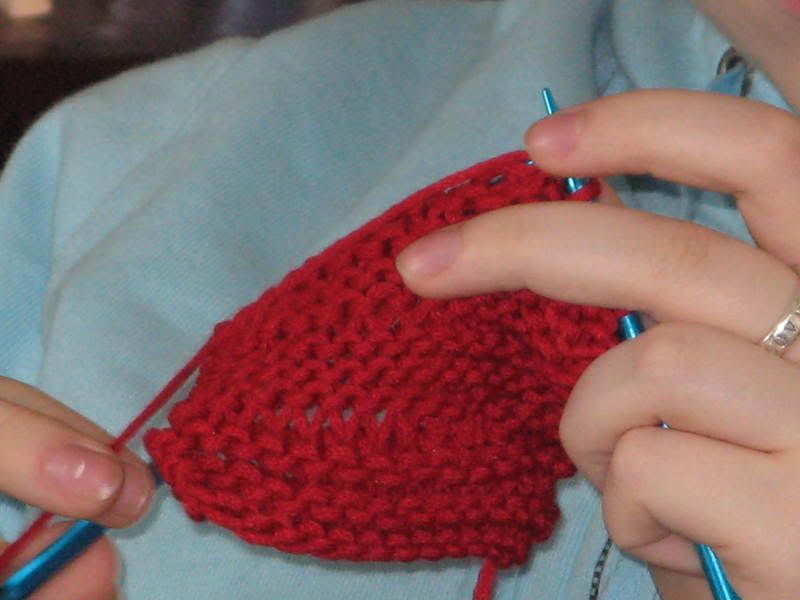 pull it through, and off jumps jack! (or something like that)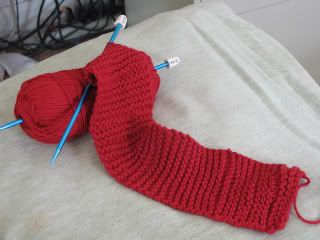 and this is her progress as of today. that's my girl!